After many years auditing my client's websites, I realized that there are common SEO mistakes that site owners make, unknowingly, that can catastrophically impact their website and business.
So I've created a list of what I think are the nine most terrible SEO mistakes that you can avoid or manage, if you are equipped with the right knowledge.
Unknowing Content Duplication
Duplicate content is one of those areas that typically is not easily recognized by site owners and one of the most common SEO problems on business websites.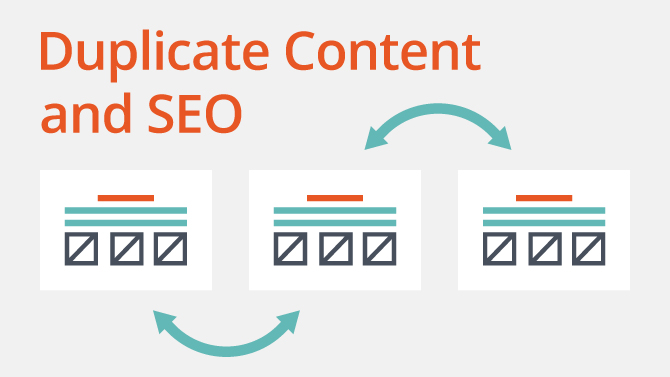 Duplicate content can happen a few ways.
The same content can be found on two different web addresses or URLs. The most typical case is the home page duplication www.example.com.au and ww.example.com.au/index.html
The use of the same piece of content across different web pages
Copy from your competitors, suppliers, manufacturers. This happens quite often to ecommerce websites.
When you are on ecommerce website and you filter products by size, colors, it generates different urls every time as the results of filter or sort function. You can also prefer to hire the services of seo consultant in Sydney to know more about  duplicate content issue. 
Solutions:
Never create duplicate information within your own website. This is bad practice and Google will often only index one page. You may take a look at SEO online and get to know more about the various services that can help you to avoid the mistakes.
Don't steal any copy from your competitors. It is illegal and Google can and will push the ranking of your site down and even worse, de-index it altogether.
Write unique copy for every single page that increases your sites visitors and increases the time a visitor spends on your site.
Poor content quality leads to higher bounce rate and lower ranking
The findings of my recent research, which investigated 1 million Google search results to answer: Which factors correlate with first page search engine rankings is contained in an info-graphic titled, '20 Key Findings On Google's Latest Seo Ranking Factors".
This infographic mentions that lower bounce rates are associated with higher rankings.
Solutions:
Look further afield than simple text to get your message across. Also consider creating podcasts, videos, infographics, webinars, illustrations or PDF downloads. I wrote about this topic in detail on the article about 13 Vital Types of Content that Boost Your SEO like Crazy.
For example, on your ecommerce site's product page include material such as detailed descriptions with an image gallery, video demonstrating how a product works and product comparisons.
Make it a one-stop-shop for consumers. Check out my recent article about 13 Essential Elements on Mobile Product Landing Page to Sell Much More.
Your service page can include benefits-driven copy. It can answer all the possible questions that prospects might have. It can host testimonials, reviews, media mentions, case studies and current client logos (well recognized ones will help boost trust).
Your blog page needs to be built on a solid content strategy. Pick topics that are interesting to your target audience, and write effective, well-researched content.
Remember to write topics that users are going to search for. It's important to base these topics on long-tail keyword research.
Insufficient & Infrequent Content
For many years, we made website content short and sweet. Recently, however, search engines have tended to prefer pages with long-form, in-depth, informative content.
Now, if a search engine comes across a page with limited content, there is a risk that it will consider that page to be low quality or too lightweight, causing it to have less visibility in search results.